23 Jan

1.1 Activation

After the installation is complete, Construction Project is ready to work as EDU version. If your company have purchase STD or PRO version you have to activate one according to the following:
Activate license for enterprise account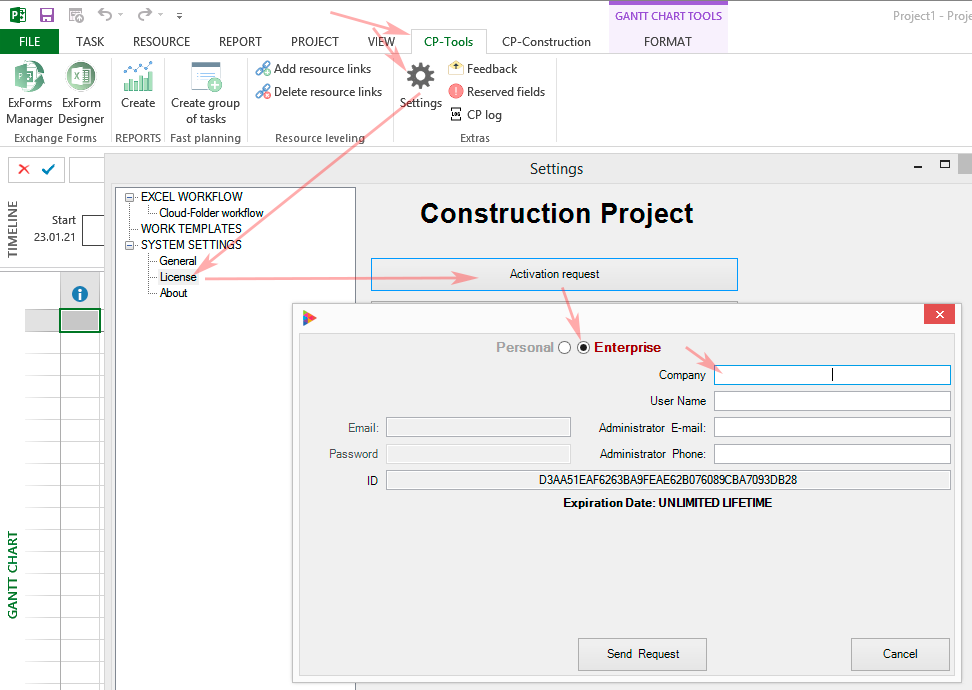 Go to Construction Project Settings. The sequence of pressing the menu and buttons is indicated by arrows right.
Enter full Company name
Type your full Name
Provide e-mail of company IT administrator responsible for CP installation and support
Enter company IT administrator phone number
If License is not coming STD or PRO within 2 days, please your IT-administrator to solve problem.
---
Purchasing, activation or getting PRO license for personal use
Use "Personal" to get one-month free PRO-license or purchase Construction Project license required. Please follow steps below to register account and get license you prefer.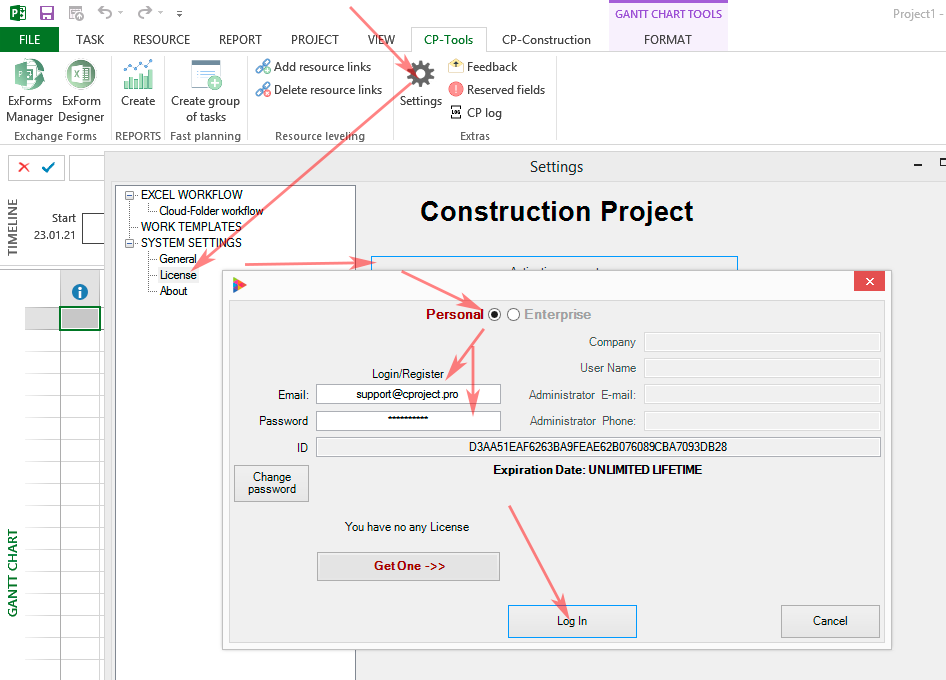 Select "Personal" license form.
Enter e-mail as login and password to login or to create new one.
If login successful number of acquired licenses is displayed and license manager button appears ('Get One ->>' or 'Manage licenses') .
Click 'Get One-.>>' to open License Manager .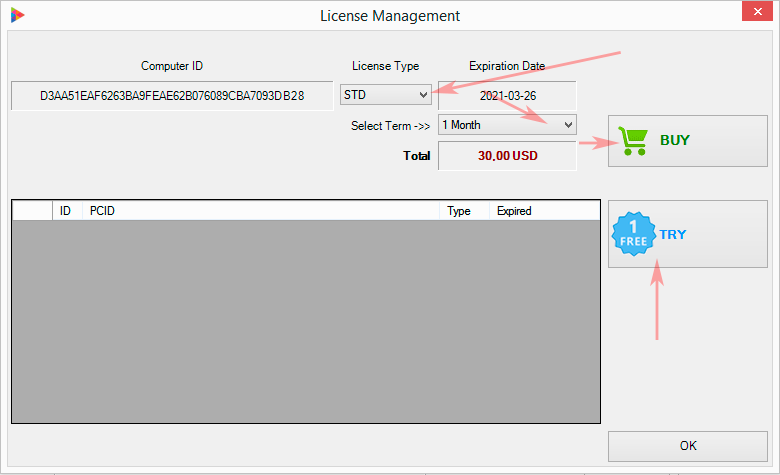 In License Manager select license you would like to purchase and click 'Buy'

You can request one month PRO license by clicking on 'Try' button.